Executive Team
Mark Velleca, M.D., Ph.D.
Chief Executive Officer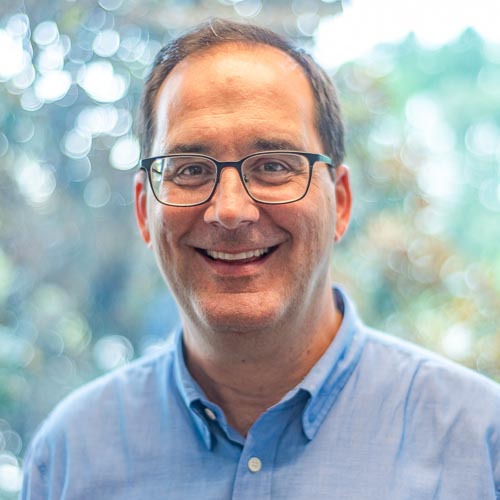 Dr. Velleca joined G1 as Chief Executive Officer in 2014. Previously, he was at CGI Pharmaceuticals, where he guided the company from its inception through its establishment as a drug discovery company that brought multiple drug candidates into clinical trials. After Gilead Sciences acquired CGI, Dr. Velleca served as a senior advisor to Gilead in R&D Strategy and Corporate Development. Earlier in his career, Dr. Velleca was an attending physician at Yale New Haven Hospital and on the faculty of the Yale University School of Medicine.
Dr. Velleca earned an M.D. and Ph.D. from Washington University in St. Louis, and a B.S. from Yale University. He has served on the boards of directors and scientific advisory boards of several biotechnology companies, including Intellikine, an oncology therapeutics company acquired by Takeda in 2011. He most recently served as Executive Vice President at the Leukemia & Lymphoma Society.
Mark Avagliano
Chief Business Officer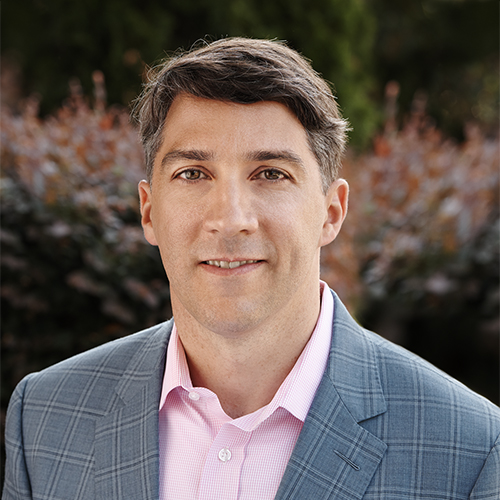 Mr. Avagliano joined G1 as Chief Business Officer in 2019. In this role, he is responsible for leading the company's global partnering and corporate development strategy and execution. Mr. Avagliano has significant experience in screening, evaluation, financial modeling, due diligence, contract negotiations, and deal closings.
Previously, he was Vice President, Corporate Development at Pfizer Inc., where he was responsible for the evaluation, planning and execution of significant corporate level transactions and oversaw the Mergers and Acquisitions, Transactions & Valuations, and Out-licensing groups. At Pfizer, Mr. Avagliano successfully led the execution of numerous significant transactions, including acquisitions, divestitures, joint ventures, co-developments, co-promotions, product licenses, research collaborations, and public market separations. Prior to joining Pfizer in 2004, Mr. Avagliano held commercial and operational roles at Aventis Pharmaceuticals.
Mr. Avagliano received an M.S. in Finance and Accounting from The London School of Economics, an M.S. in Comparative Social Policy from Oxford University and his B.A. in Applied Mathematics and Political Science from Marist College. He serves on the board of advisors of the Marist College School of Management.
John Demaree
Chief Commercial Officer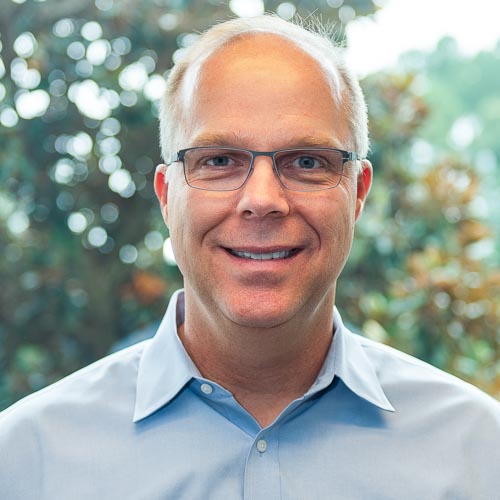 Mr. Demaree joined G1 as Chief Commercial Officer in 2018. In this role, he is responsible for all aspects of product commercialization, including marketing, sales, market access and commercial operations. Previously, Mr. Demaree served as Vice President, Oncology Marketing for Astellas where he led several product launches. He has worked for more than 20 years in oncology including roles of increasing leadership at Eli Lilly, Novartis and Abbott.
Mr. Demaree brings to G1 a strong history of building commercial capabilities and leading multiple successful new product and new indication launches. His areas of expertise include strategy, commercialization, new product launches, market access and reimbursement strategy, internal and external collaboration leadership, and business development and licensing.
Mr. Demaree received his B.S. in Marketing and his MBA in Marketing & Finance from Indiana University.
James Stillman Hanson
General Counsel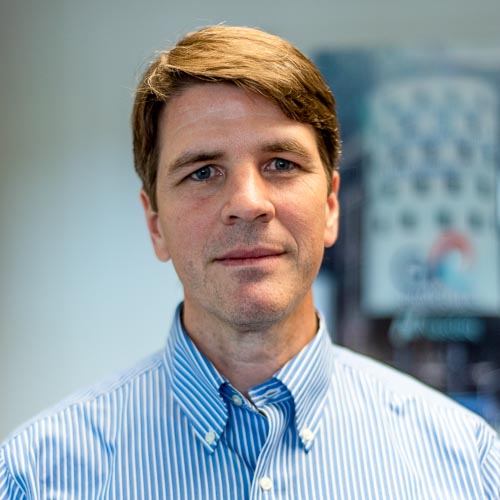 Mr. Hanson joined G1 as General Counsel in 2018, and leads the legal, compliance and quality functions at the company. Previously, Mr. Hanson served as Associate General Counsel and Vice President at IQVIA, where he led the Quintiles legal team in the merger of Quintiles and IMS Health to create QuintilesIMS (now IQVIA). In prior positions at Quintiles, Mr. Hanson negotiated strategic contracts, represented Quintiles in its initial public offering and was responsible for its public company securities reporting. Before joining Quintiles in 2010, he practiced corporate law, including merger and acquisitions, commercial contracting, securities reporting and corporate governance at Smith, Anderson, Blount, Dorsett, Mitchell & Jernigan, LLP, a Raleigh, North Carolina law firm.
Mr. Hanson is admitted to the North Carolina state bar. He earned his J.D. from the University of North Carolina School of Law and a B.A. in Economics and History from Wake Forest University.
Ostra Jewell
Vice President, Human Resources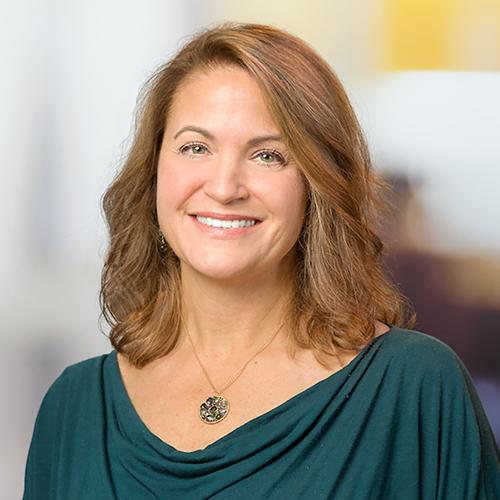 Ms. Jewell joined G1 in 2019. In her role as Vice President, Human Resources, she is responsible for managing all facets of HR for the company, including compensation, talent acquisition and management, benefits administration, employee development, organizational design, employee engagement, policies and compliance, among others. Prior to joining G1, Ms. Jewell was Senior Director, Human Resources at Dova Pharmaceuticals, Inc., where she built out the Human Resources infrastructure to successfully support the company's first commercial launch. Previously, Ms. Jewell was Vice President, Human Resources at Coleman Research, where she led the HR function for eight global locations. She has worked in HR for over 20 years, most of those years in a leadership capacity.
Ms. Jewell received her B.A. in Psychology and Criminal Justice from Indiana University - Bloomington and her MBA from George Mason University.
Raj Malik, M.D.
Chief Medical Officer and Senior Vice President, R&D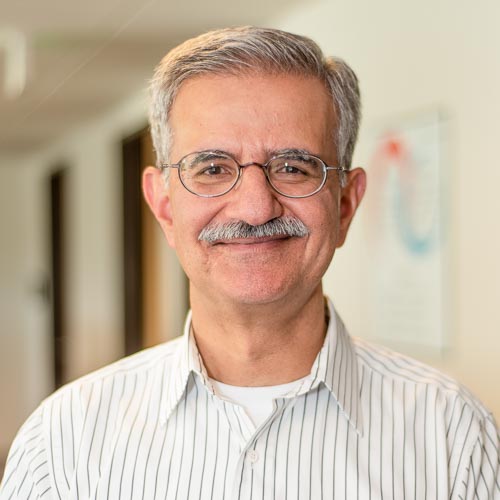 Dr. Malik joined G1 in 2014. In his role as Chief Medical Officer and Senior Vice President, R&D, he leads the company's clinical development, medical affairs, regulatory affairs, biometrics, translational medicine and preclinical teams. Previously, he served as Chief Medical Officer and management board member at Agennix AG, where he was responsible for research and development. Prior to Agennix AG, he served as Chief Medical Officer at Adherex Technologies, where he directed the company's global regulatory strategy and clinical development programs. Dr. Malik also served in oncology clinical development positions at EMD Pharmaceuticals and Bristol-Myers Squibb. Dr. Malik currently serves on the board of directors of Meryx, Inc.
Dr. Malik received his M.D. from the University of Sheffield Medical School in the UK. He completed his residency at Duke University Medical Center and fellowships at the Children's Hospital of Philadelphia and Duke University Medical Center. During his academic career, he was an assistant professor at the University of Virginia, where he conducted basic science and clinical research in addition to patient care and teaching.
Jennifer Moses
Chief Financial Officer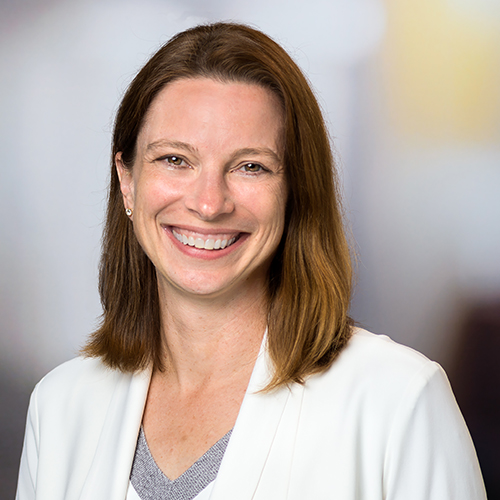 Ms. Moses joined G1 in 2015. In her role as Chief Financial Officer, she is responsible for the financial operations of the company, including SEC reporting, financing planning and analysis, and treasury. Ms. Moses has provided strategic financial counsel on the company's IPO and subsequent financings, spearheaded the implementation of financial controls and systems, and overseen the expansion of the Finance department.
Previously, Ms. Moses was a partner at Rankin McKenzie, LLC, where she served as acting chief financial officer and controller for venture-backed companies. In addition to preparing clients for growth by developing long-term financial plans and implementing financial systems, reporting and analysis, she led multiple clients through private placement offerings and acquisitions. Before joining Rankin McKenzie, Ms. Moses held roles of increasing responsibility at Deloitte, including providing tax services to clients and later focusing on strategic planning and internal communications in the Office of the CEO of Deloitte Tax.
Ms. Moses received her B.S. in Accounting from The Pennsylvania State University and is a certified public accountant in the State of North Carolina.
Terry Murdock
Chief Operating Officer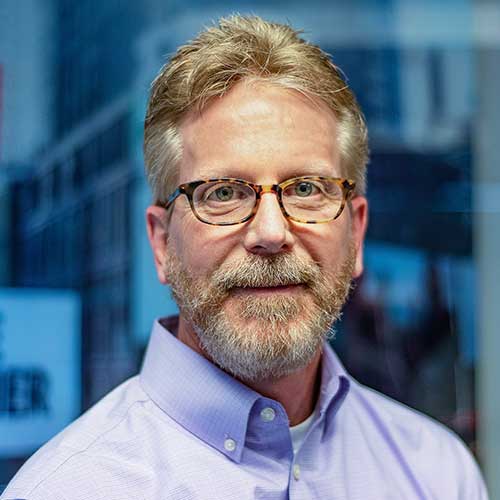 Mr. Murdock joined G1 in 2017. In his role as Chief Operating Officer, he is responsible for clinical operations, chemistry, manufacturing and controls (CMC), project management, product development outsourcing, IT, and facilities. Previously, Mr. Murdock served as Vice President and Global Head of the Oncology Center of Excellence at QuintilesIMS (now IQVIA), where he focused on developing insights and innovations that helped improve the probability of success for QuintilesIMS' oncology customer development projects and programs.
Mr. Murdock has more than 20 years of work experience as a successful senior executive in the medical research industry, specializing in oncology, multiple sclerosis and other autoimmune diseases. Prior to QuintilesIMS, Mr. Murdock also held senior positions at Ergomed, Genzyme/Sanofi, ILEX Oncology and US Oncology.
Mr. Murdock earned his M.S. in biology and his B.S. in microbiology from the University of Texas, Arlington.
Jay Strum, Ph.D.
Chief Scientific Officer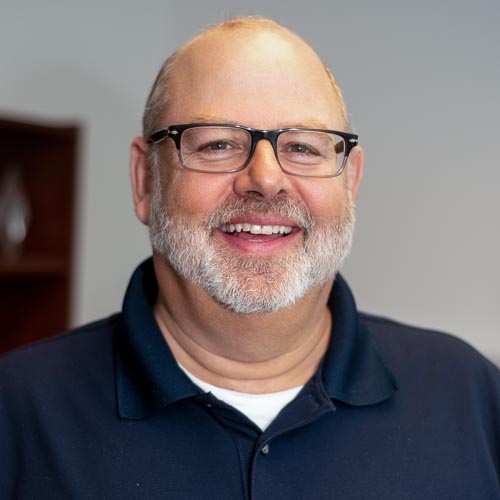 Dr. Strum joined G1 as its first employee and founding Chief Scientific Officer in 2009. He is responsible for directing the company's discovery efforts and is a co-inventor on more than 60 issued patents assigned to G1. Dr. Strum was instrumental in building G1's kinase drug discovery platform and in recruiting, leading and managing the preclinical research team. Prior to G1, Dr. Strum led drug discovery programs in cancer and metabolic diseases at GlaxoSmithKline, where he brought multiple drug candidates into clinical development.
Dr. Strum obtained his Ph.D. in biochemistry from Wake Forest University and did postdoctoral work with Dr. Bob Bell in molecular cancer biology at Duke University. His broad multidisciplinary experience in research and development includes being an author on more than 40 scientific papers and three book chapters.