Pipeline Overview
G1 is advancing two novel therapies for people living with cancer. Trilaciclib is an investigational therapy designed to reduce chemotherapy-induced myelosuppression for people with cancer. Rintodestrant is a selective estrogen receptor degrader (SERD) for the treatment of ER+ breast cancer.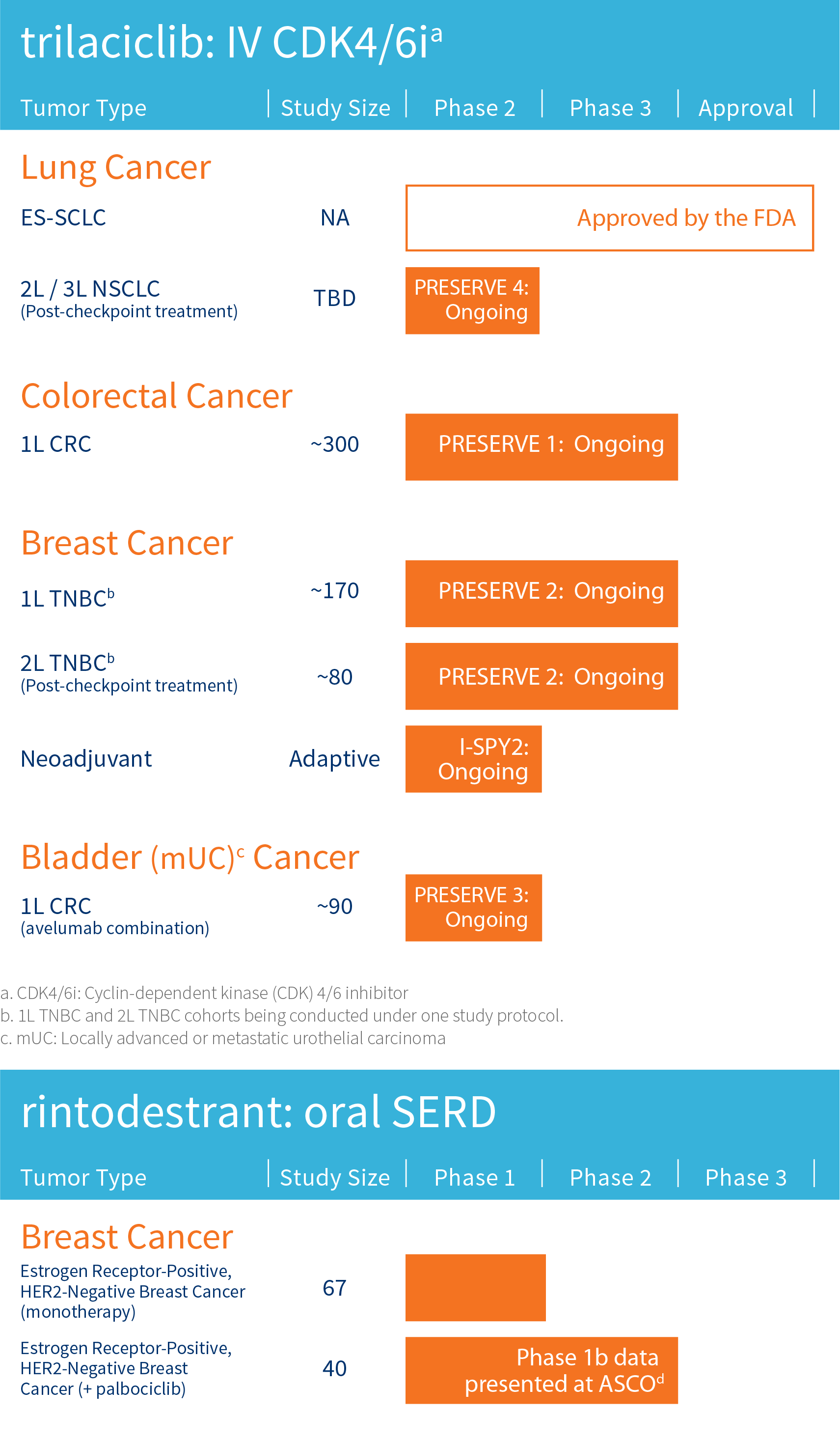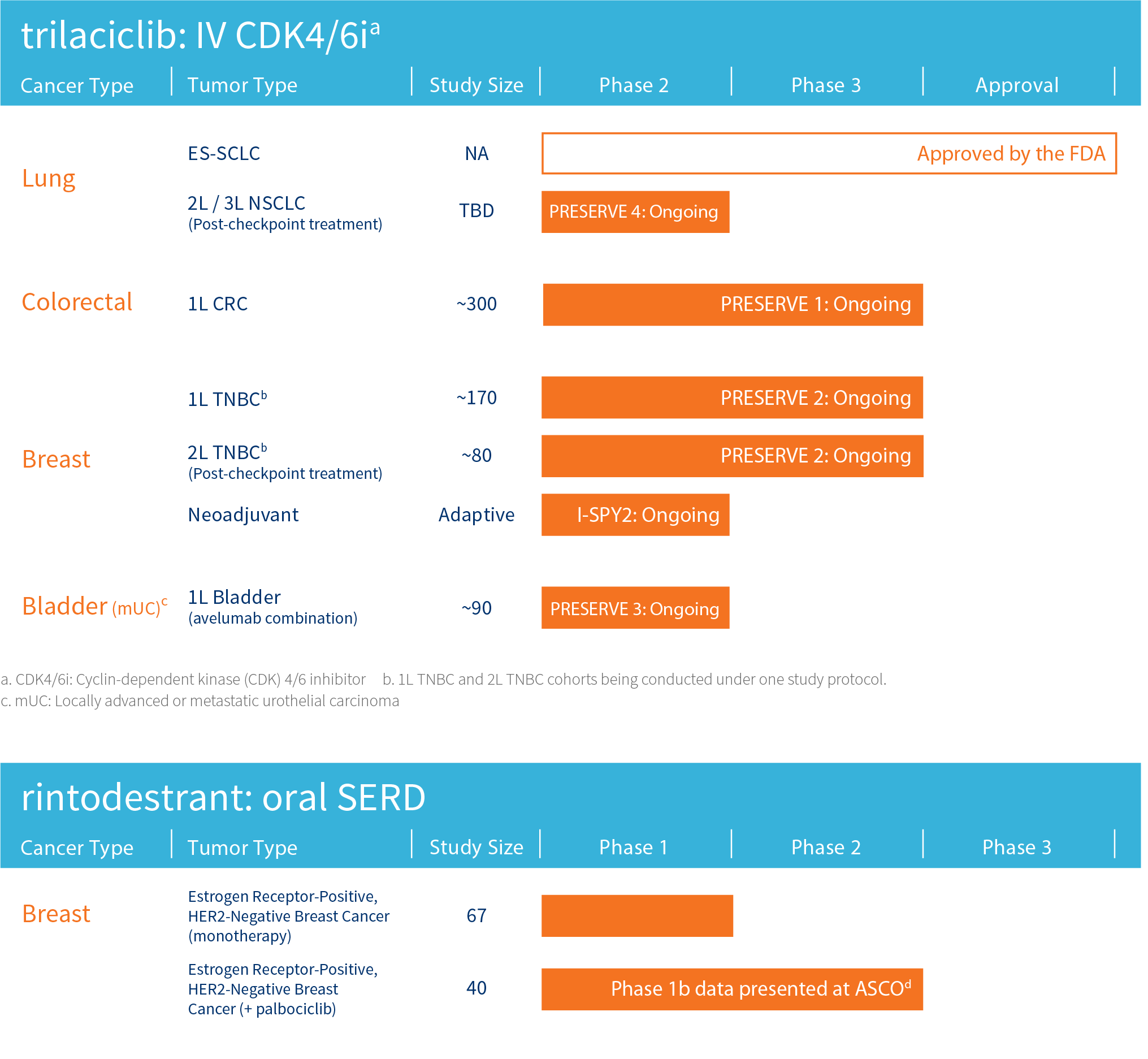 d. Phase 1b data presented at ASCO

The safety and efficacy of investigational agents or an investigational use of an approved product have not been established or approved by the FDA or other regulatory authorities.