Jack Bailey
Chief Executive Officer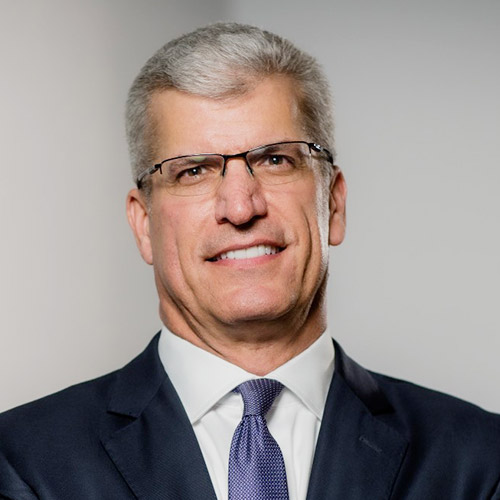 As Chief Executive Officer, Jack Bailey leads G1 in its mission to fundamentally change the chemotherapy experience for patients with cancer. Mr. Bailey has over thirty years of commercial pharmaceutical experience and has an in-depth understanding of the healthcare marketplace. He has extensive experience in commercialization, health systems, health policy, and government affairs.
Previously, Mr. Bailey led the GlaxoSmithKline pharmaceuticals and vaccines business as President of the U.S., with responsibility for commercialization efforts across the company—oncology, immunology/rare disease, respiratory, and vaccines portfolios. He also was a member of the company's Pharmaceutical Investment Board responsible for the clinical development investments by the company. Earlier in his career, he held various senior commercial leadership positions at Eli Lilly and Company, including Senior Vice President of the Account-Based Markets Division that included both the oncology and cardiovascular portfolios along with the managed markets groups.
Mr. Bailey was appointed to the G1 Therapeutics Board of Directors in March 2020 and in September 2020, he was named CEO. He also serves on the board of the UNC Health System, Emergo Therapeutics, a privately-held biotechnology company, and is a past member of the board at Harvard T.H. Chan School of Public Health, the board of directors of PhRMA, the pharmaceutical industry trade association, and the North Carolina Biotechnology Center. He holds an MBA from the University of North Carolina and a B.S. in biology from Hobart College.
Mark Avagliano
Chief Business Officer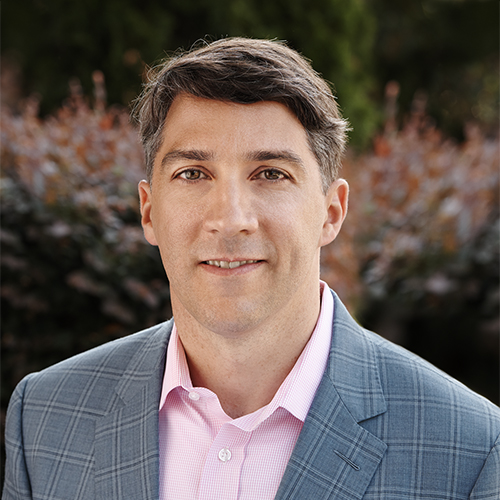 Mr. Avagliano joined G1 as Chief Business Officer in 2019. In this role, he is responsible for leading the company's global partnering and corporate development strategy and execution. Mr. Avagliano has significant experience in screening, evaluation, financial modeling, due diligence, contract negotiations, and deal closings.
Previously, he was Vice President, Corporate Development at Pfizer Inc., where he was responsible for the evaluation, planning and execution of significant corporate level transactions and oversaw the Mergers and Acquisitions, Transactions & Valuations, and Out-licensing groups. At Pfizer, Mr. Avagliano successfully led the execution of numerous significant transactions, including acquisitions, divestitures, joint ventures, co-developments, co-promotions, product licenses, research collaborations, and public market separations. Prior to joining Pfizer in 2004, Mr. Avagliano held commercial and operational roles at Aventis Pharmaceuticals.
Mr. Avagliano received an M.S. in Finance and Accounting from The London School of Economics, an M.S. in Comparative Social Policy from Oxford University and his B.A. in Applied Mathematics and Political Science from Marist College.
Lisa Benna
People Strategy Officer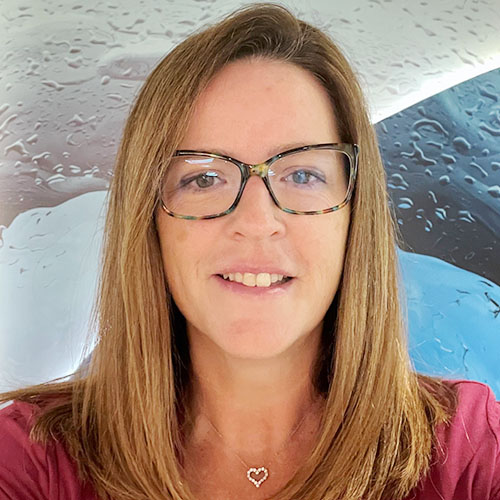 Lisa Benna joined G1 as People Strategy Officer in 2022. Mrs. Benna has nearly 30 years of HR leadership experience across various industries, including over 20 years in pharmaceutical / biotechnology where she has been responsible for delivering the people agenda aligned with the business strategy.
Mrs. Benna previously served as SVP, HR R&D at GlaxoSmithKline where she was responsible for leading the R&D people strategy focused on talent, leadership, diversity, organization performance and culture change to build employee engagement and drive business results. While at GSK, Mrs. Benna held a variety of roles within HR and supported various businesses including US Pharmaceuticals Commercial and Consumer Manufacturing and Commercial. Prior to working at GSK, Mrs. Benna held various HR leadership roles at Wyeth Pharmaceuticals (now Pfizer), Bristol Myers Squibb, and began her career at Andersen Consulting (now Accenture).
Mrs. Benna received a B.S. in Management / Management Information Systems from the University at Albany, State University of NY. She is an certified ICF Coach and recipient of the HBA Luminary Award in 2018.
Raj Malik, M.D.
Chief Medical Officer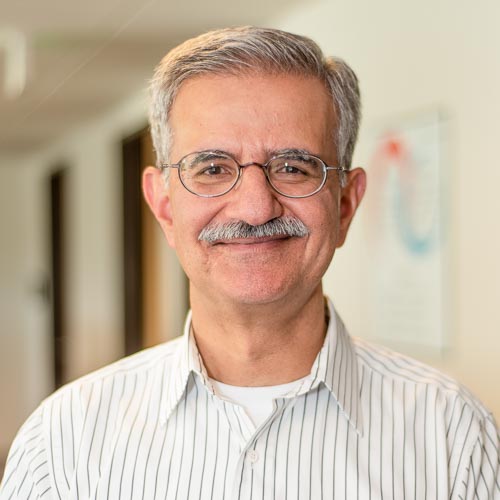 Dr. Malik joined G1 in 2014. In his role as Chief Medical Officer, he leads the company's clinical development, medical affairs, regulatory affairs, biometrics, translational medicine and preclinical teams. Previously, he served as Chief Medical Officer and management board member at Agennix AG, where he was responsible for research and development. Prior to Agennix AG, he served as Chief Medical Officer at Adherex Technologies, where he directed the company's global regulatory strategy and clinical development programs. Dr. Malik also served in oncology clinical development positions at EMD Pharmaceuticals and Bristol-Myers Squibb. Dr. Malik currently serves on the board of directors of Meryx, Inc. and POINT Biopharma Global.
Dr. Malik received his M.D. from the University of Sheffield Medical School in the UK. He completed his residency at Duke University Medical Center and fellowships at the Children's Hospital of Philadelphia and Duke University Medical Center. During his academic career, he was an assistant professor at the University of Virginia, where he conducted basic science and clinical research in addition to patient care and teaching.
Terry Murdock
Chief Operating Officer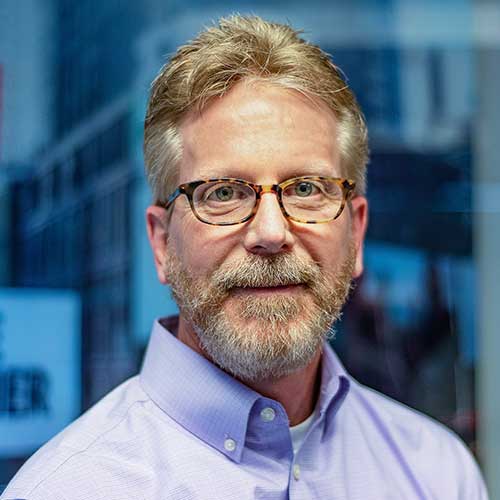 Mr. Murdock joined G1 in 2017. In his role as Chief Operating Officer, he is responsible for clinical operations, chemistry, manufacturing and controls (CMC), project management, product development outsourcing, IT, and facilities. Previously, Mr. Murdock served as Vice President and Global Head of the Oncology Center of Excellence at QuintilesIMS (now IQVIA), where he focused on developing insights and innovations that helped improve the probability of success for QuintilesIMS' oncology customer development projects and programs.
Mr. Murdock has more than 20 years of work experience as a successful senior executive in the medical research industry, specializing in oncology, multiple sclerosis and other autoimmune diseases. Prior to QuintilesIMS, Mr. Murdock also held senior positions at Ergomed, Genzyme/Sanofi, ILEX Oncology and US Oncology.
Mr. Murdock earned his M.S. in biology and his B.S. in microbiology from the University of Texas, Arlington.
Andrew Perry
Chief Commercial Officer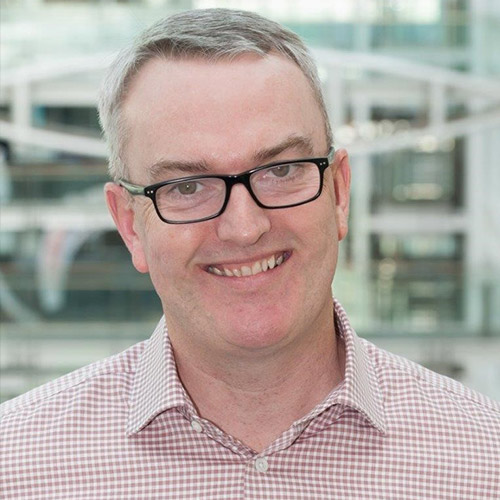 Mr. Andrew Perry joined G1 as Chief Commercial Officer in 2021. Mr. Perry brings nearly 25 years of leadership experience across a wide variety of specialties including Oncology in areas including commercial launch strategy, digital marketing, and co-promotion management in product commercialization and managed markets to G1 Therapeutics, having led multiple successful product launches and growing brands.
Mr. Perry most recently served as Vice President, US Marketing at ViiV Healthcare NA, a joint venture majority-owned by GlaxoSmithKline. In this role, he was responsible for leading the marketing organization across HCP and patient channels to drive sales of the ViiV US portfolio, including oral and long-acting injectable products. There, he launched multiple products and managed two co-commercialization agreements. Prior to ViiV, Mr. Perry spent over 16 years at GlaxoSmithKline in positions of increasing responsibility, culminating in his tenure as Field Vice President, National Accounts, US Managed Markets & Government Affairs.
He holds a Master of Science degree in Health Economics and Management from the University of Sheffield (England), and a Master of Arts degree in English Literature and Philosophy from the University of Glasgow (Scotland).
William Roberts
Vice President, Investor Relations and Corporate Communications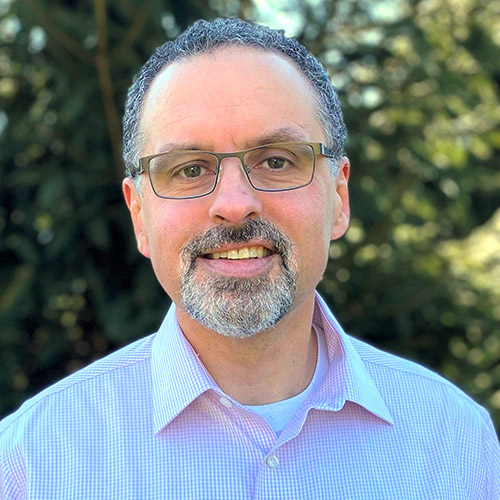 Will Roberts joined G1 as Vice President, Investor Relations and Corporate Communications in 2021. Mr. Roberts has nearly 30 years of biotechnology/pharmaceutical experience in corporate and product communications, investor and public relations, patient advocacy, and preclinical research.
Mr. Roberts previously served as Vice President, Investor Relations and Corporate Communications at Zynerba Pharmaceuticals. Prior, he served as Vice President, Corporate Communications for Adaptimmune Therapeutics, where he supported the company's IPO and developed its communications strategies. He spent 10 years with ViroPharma Inc., a biotechnology company recognized for excellence in investor relations and communications, culminating in his tenure as Vice President, Corporate Communications. He was responsible for leading global investor and corporate communications, patient advocacy, disease awareness programming, and global communications support for the company's marketed products. He began his career at MedImmune, spending 12 years with the company and transitioning from his initial role as a molecular microbiology research scientist into investor relations in 1997.
Mr. Roberts received a B.A. in biology from the University of Virginia, and an M.B.A. from the Keller Graduate School of Management.
Monica Thomas
General Counsel and Chief Compliance Office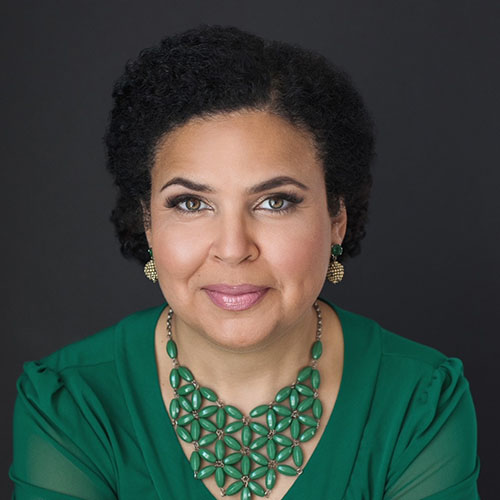 Mrs. Thomas joined G1 Therapeutics in 2023 as General Counsel, and Chief Compliance Officer. In this role she leads the legal and compliance functions for the company and serves as Corporate Secretary. She most recently served as Head of Corporate Legal and Assistant Corporate Secretary at Radius Health where she advised senior executives and the Board of Directors, established a framework for successful commercialization in Japan, and oversaw litigation resolution.
Previously, Mrs. Thomas was Associate General Counsel for UCB, Inc. where she supported the launch a reimagined Rare Disease organization. Prior to that, she held numerous leadership roles over 12 years with GlaxoSmithKline, serving as legal lead on the launch of a first-in-industry TV advertisement for HIV medication, the commercialization of medications and biologics across four disease states, and the standardization of contracting policies and procedures for Global Manufacturing Supply. Mrs. Thomas also served as a Corporate Securities Associate with Smith Anderson, one of North Carolina's largest business law firms.
Mrs. Thomas is admitted to the North Carolina state bar. She earned a J.D. from North Carolina Central University School of Law and a B.A. from Duke University.
John Umstead V
Chief Financial Officer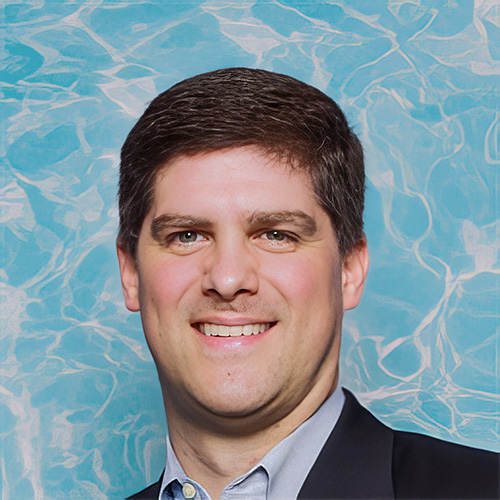 Mr. Umstead joined G1 in 2018. In his role as Chief Financial Officer, he is responsible for the financial operations of the company, including SEC reporting, financial planning and analysis, and treasury. Since joining, Mr. Umstead has provided counsel on the company's SEC filings, financings, license agreements, and implementation and effectiveness of financial controls and systems following commercial launch.
Previously, Mr. Umstead was with PricewaterhouseCoopers LLP, where he worked in the audit and assurance practice primarily serving large publicly traded corporations, and later moved into the Capital Markets Accounting and Advisory Services group where he advised public and private companies in complex accounting and financial reporting matters related to business combinations, debt and equity financings, divestitures, and other areas involving technical accounting. Prior to joining PricewaterhouseCoopers LLP, Mr. Umstead spent 5 years in commercial banking.
Mr. Umstead received his Master of Accounting from the Kenan-Flagler Business School at the University of North Carolina at Chapel Hill and his B.A. in Political Science from the University of North Carolina at Chapel Hill, and is a certified public accountant in the State of North Carolina.